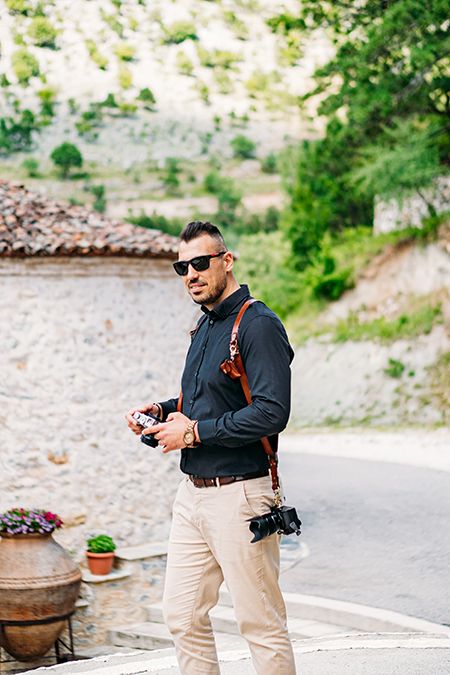 The first frame of his life still hangs over the white wall of a traditional stone house. It shows him looking for the lens a few days after his birth. In a nearby frame, just below the large window, a young boy looks at a birthday gift.
The rays of the sun enlighten his huge smile even more. His hands hold tight to a camera. His passport to a world he has just been born in.
A world of traveling to every corner of the globe, dealing with great brands, collaborating with top sites and magazines, a world full of inspiration, creativity and dedication to the thing he loves the most.
To fill people's walls and lives with beautiful frames.